ECOLOGY TRIPS - During the Summer months LA Harbor is proud to run Ecology Trips. During these trips you can see Dolphins, Harbor Seals, Sea Lions, and many different species of birds.

Along with our winter season comes one of natures most incredible creatures, the magnificent Gray Whale . As you may already know the migration route for the Gray Whale parallels the Southern California coast giving us an incredible opportunity to view this creature while in its natural environment. Nowhere else can a child, or an adult, get an experience quite like this in such a short, yet convenient, amount of time.

Our boats will be running excursions to view this annual event beginning December 25 through the end of March. We encourage you to make your class reservations early so that a wonderful opportunity such as this is not missed.

Whale Watch Schedule:
9:00 AM to 11:30 AM
12:00 PM to 2:30 PM
3:00 PM to 5:30 PM

Whale Watch Pricing:
$35 for adults
$25 for kids

Group Rates:
Call (562) 432-4900 for details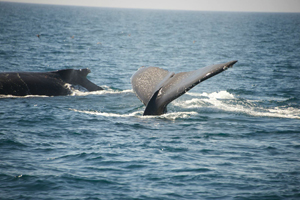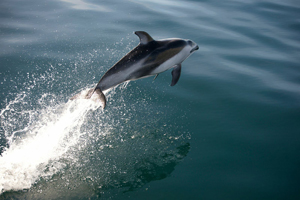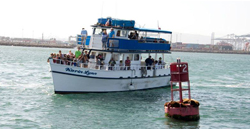 Captains have a combined knowledge of 30 years. They will provide a full narration and answer any questions you may have during your trip. There is also a galley aboard that sells hot and cold food and drinks for your convenience. The inside galley has seating for 45 and the upper sun deck can accommodate up to 70.

We hope to see you this season as the giant Gray Whales make their annual migration.

For reservations and our departure time information please call (562) 432-4900.

Click below on this link to see our schedule and redeeem your voucher.

Serving the greater Los Angeles Area including: San Pedro, Los Angeles, Long Beach, Newport Beach, Santa Monica and more!